Live and Fermented Foods
November 1, 2018 @ 6:00 pm

-

8:00 pm

$35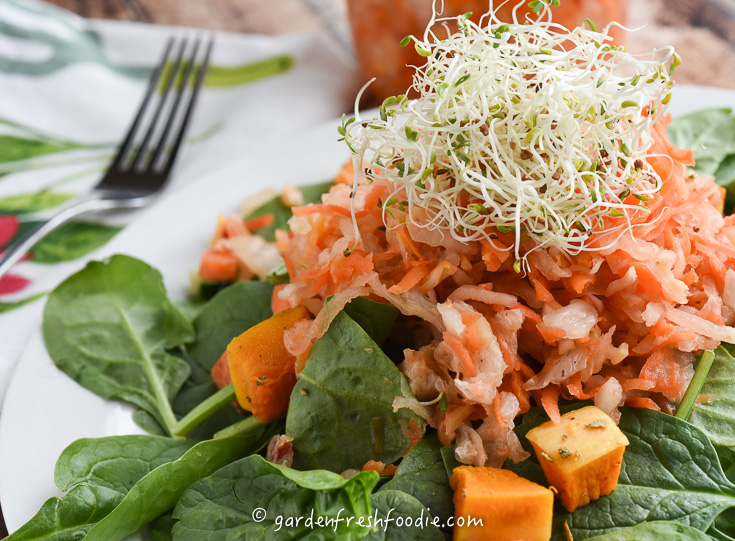 November 1st Click here to register!
There is growing evidence that our gut health has a strong influence upon our overall health. Join me to learn ways to "grow" a healthy microbiome in your gut through fermented & live foods, as well as learning other techniques for food preservation. Before the holiday food influx, learn ways to protect yourself from unhealthy foods.  This class will be slightly different than other classes, as we won't be "cooking". Rather, techniques on how to ferment, raw pickle, sprout, and dehydrate foods will be our focus.
Items you will prepare, sample, and learn about:
-You will make and take home a jar of kimchi
-How to grow your own sprouts
-Fermented Fall Veggies
-Raw pickeled onions
-Raw carrot soup
We will dine on a salad of these lovely foods.
**If you wish to pay by check, w/o fees:
send check, made payable to Garden Fresh Foodie
c/o Suite 1 5462 Sheridan Drive Williamsville, NY 14221