---
 Interested in Healthy Cooking Classes For Yourself, Friend, or Loved One? Contact me by emailing veghead18 at gmail.com! I can come into offices, homes, or gyms!
PLEASE if you're interested in registering for January's cooking class, do so ASAP. It's right after NYE so, don't let the holidays make you forget to do something good for you (makes a great present)!
I hope you can join me for these future events!
All Public Healthy Cooking Classes Thursday evenings 6-8 pm held At Trocaire College Transit Road Williamsville, NY 14221. Check back for updates!
1) Healthy Plant-Based Cooking Classes at Trocaire College-general public classes are the 1st Thursdays of each month-May 2018. Classes meet 6-8 pm. Advanced registration is required and classes do typically sell out. Classes are plant-based, gluten and oil free.
Visit my website to see all topics and upcoming classes, click here. Menus listed on site, more dates and topics to be released soon! Jan-May will be ethnically based themes.
***To register by mail, and avoid on-line fees:
Make $35 check/class payable to Garden Fresh Foodie and mail payment to, be sure to include class(es) of interest/email/contact info:
c/o Garden Fresh Foodie
Suite 1 5462 Sheridan Dr.
Williamsville, NY 14221
January: Asian Cuisine (click here to register)
Miso Soup
Roasted Tofu and veggie Stir Fry
Fresh Summer Rolls
and how to cook tofu!
February: Mexican Cuisine (click here to register)
Enchiladas
South Western Quinoa Salad
Black Bean Soup
March's Theme: Indian (click here to register)
Chana Masala (chickpeas in a flavorful tomato sauce)
Yellow Daal (a creamy lentil dish)
Vegetable vindaloo (a flavorful vegetable stew)
Rice
**April's upcoming theme will be Italian and May will be Middle Eastern (stay tuned for registration!).
Check my FB page Garden Fresh Foodie to keep up to date!
2) Gift Certificates! Yes, I do them! Please LMK if you're interested and I will design one with your recipient's name on it, and the number of classes you wish to purchase. Email or call me for more details 🙂
3)  Your Fork Your Health: Begins January 9th . Join me, plant-based chef, and educator on plant-based nutrition, for a 6 week dive into the how's and why's of a plant-based diet for the prevention and reversal of Western diseases like heart disease, diabetes, and obesity. Learn how plants lower cholesterol, regulate blood sugar, and decrease inflammation in your body. Classes cover a different topic each week and will incorporate a cooking demo and recipe sample each week, with the final class being a cooking class where we will cook 3 plant-based dishes. To register, and more info, click here.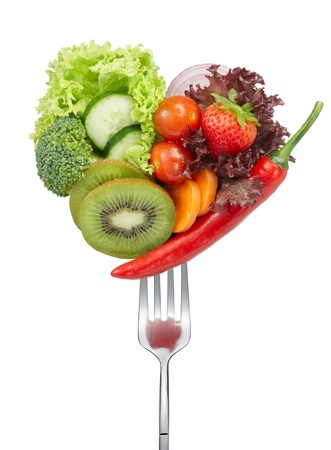 4) Private/workplace Cooking Classes/health consultations-available too for workplaces, Scouts, and family/friends, contact me if interested. If you are a health care provider, please contact me to provide services to patients!
****I'm really trying to bring a CHIP (complete health improvement program) here. Here is a link to info on the program. Please reply if you are interested, or if you think your physician would be interested in hearing about this.
In addition, if you are a Yelp user, if you've been to any of my classes and you'd be so kind to write a review, I'd be so appreciative! To do so, click here. Thank you, and let's make 2018 the HEALTHIEST EVER!
Private Cooking Classes Make a Great Present or Workplace Activity!!! Purchase a gift certificate or book a private class! Girl Scout programs too!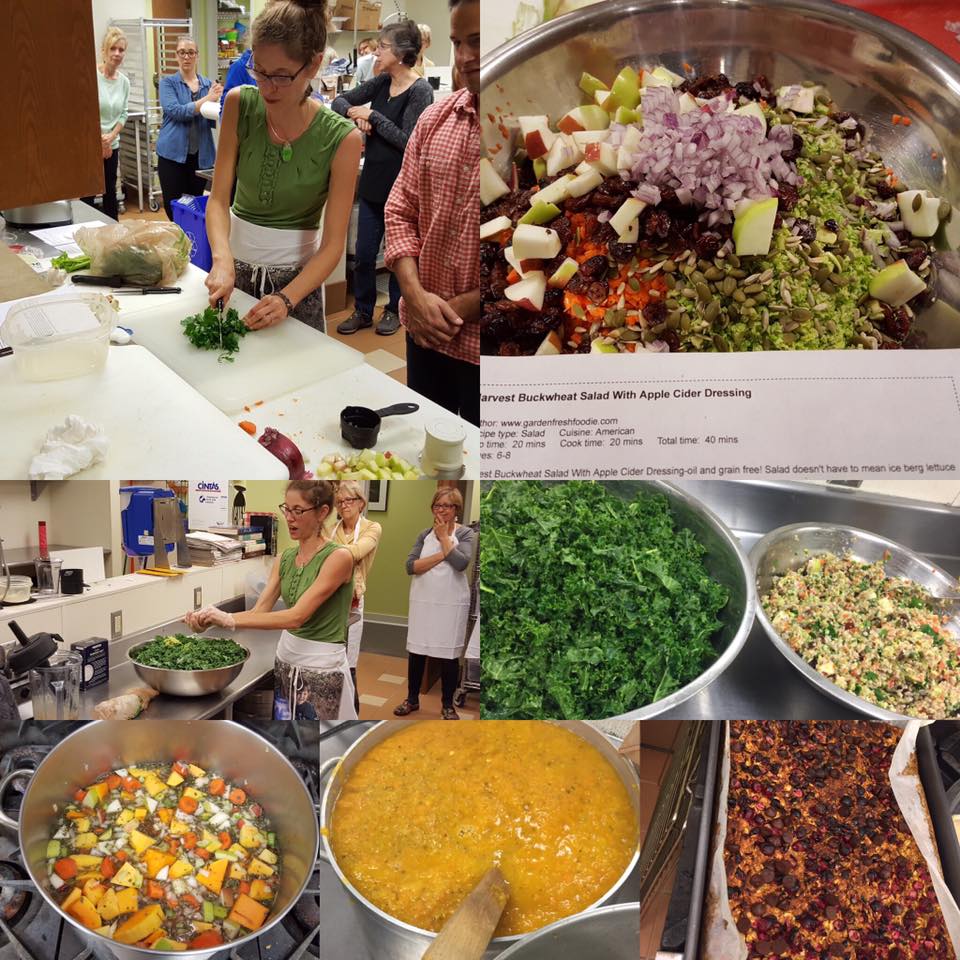 Planning For NEXT Year???? Community Groups?

Email me to schedule a program!
I also work with the Girl Scouts of WNY, so call me about how I can help with your culinary badges!
Gift Certificate for In-Home Cooking Classes
Ask about Class Ideas At Your Office or Next Party
About me as a food educator and plant-based chef in Buffalo, NY:
I am a passionate garden and food-based educator with a BA in environmental studies, MEd in Science Education, and have taught food education to people from ages 3-93.  I have taught many different kinds of cooking classes in many settings, both urban and suburban schools, for educators as professional development, high school enrichment, and for seniors.
I have furthered my journey into wellness by getting a Plant-Based Professional Culinary Certification through Rouxbe Cooking School. The amazing team of educators, led by Chad Sarno previously of Whole Foods, has opened my eyes to amazing applications of plant-based cooking and culinary skills. I have learned additional ways to diversify our meals and enhance my understanding of plant based foods and wellness, as a part of my educational journey. In addition I hold a certificate in plant-based nutrition through eCornell, a program run through the T. Colin Campbell School of Nutrition.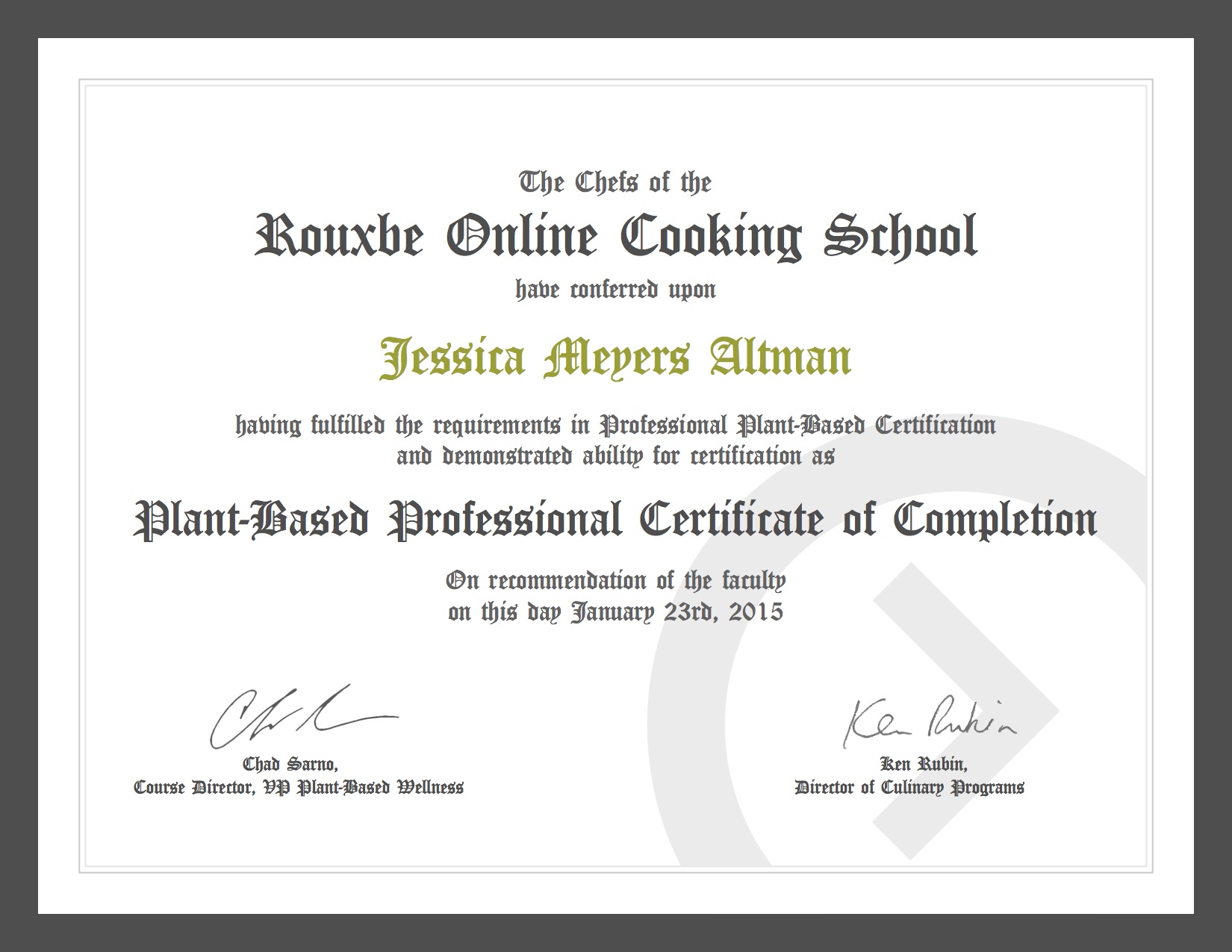 I will come to your home, health care facility, or business if you are interested in a group cooking class or individualized instruction. Let me know how I can help you on your path towards health.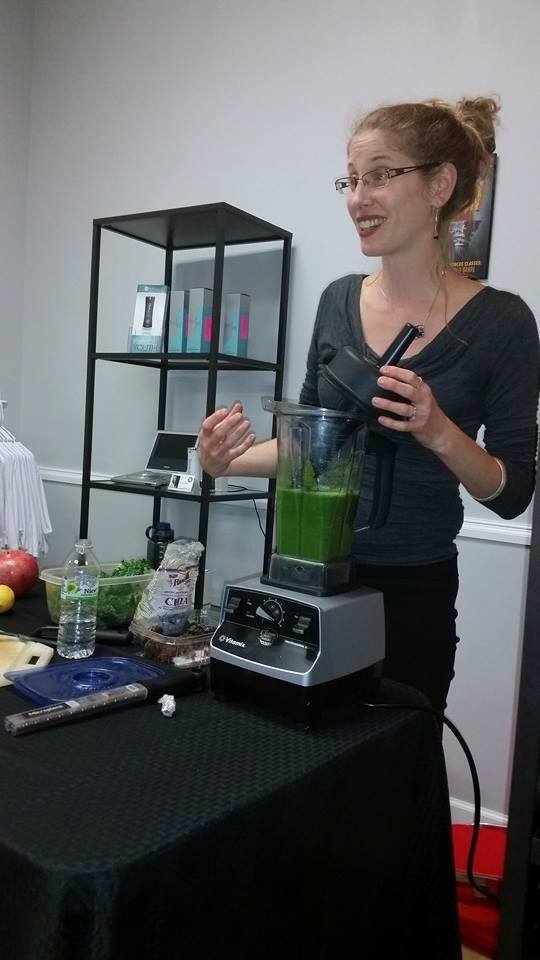 SaveSave
SaveSave
SaveSave
SaveSave
SaveSave
SaveSave
SaveSave
SaveSave
SaveSave
SaveSave
SaveSaveSaveSave