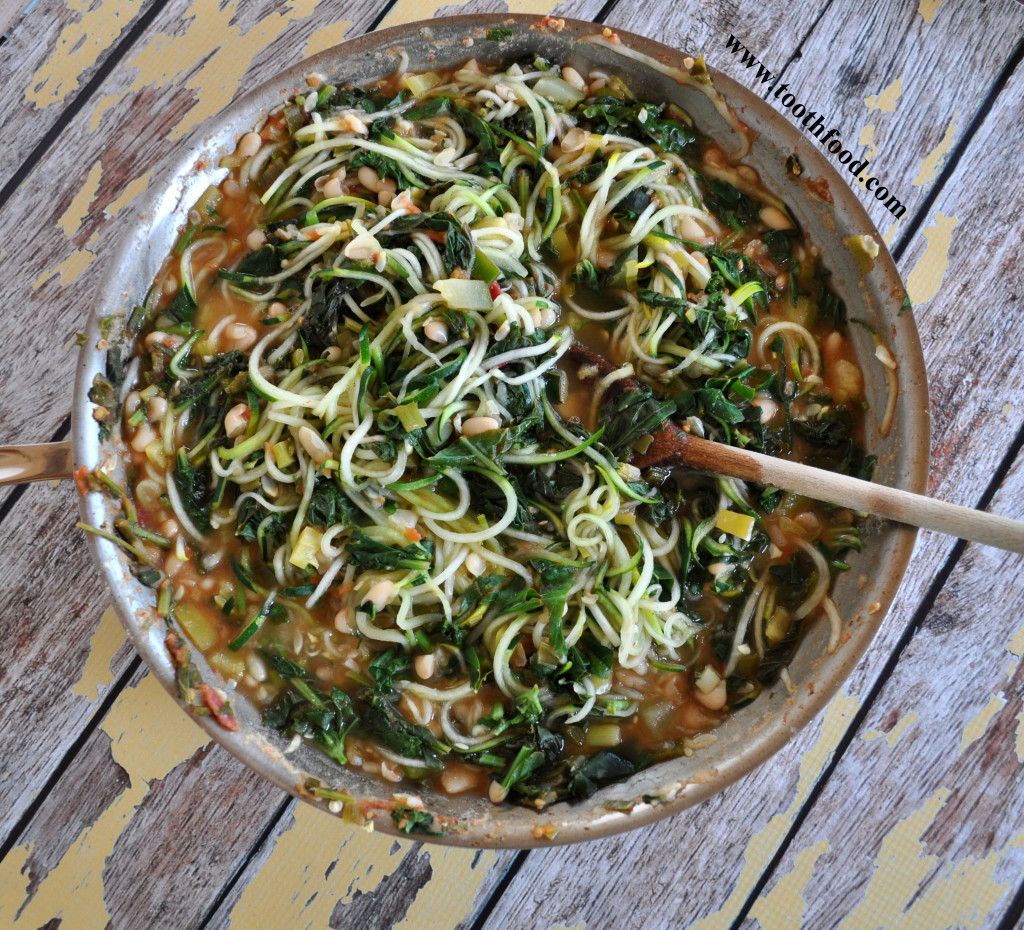 If you grow, or have a friend who grows zucchini, are a part of a CSA (community supported agriculture), then your fridge is FULL of zucchini right now! Your counters have zucchini, you give them as parting gifts at gatherings (I just did this last night), or maybe you find an open car window and you leave one as a present. You know what I mean if you are a part of the zucchini madness! Well, my most beloved veggie is in full swing. That means, lots of zucchini recipes coming soon to you!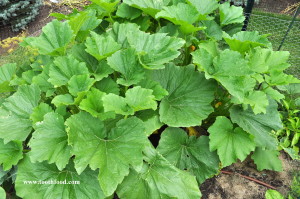 I grow our plants by seed.  I had some friends over last night, and one of them wouldn't believe me that I direct sowed these! One time we were in the grocery store and my kids asked what a certain veggie was. They thought it was a cucumber. I told them it was a zucchini. That couldn't believe that they could be so small! We grow them big. Not on purpose, it just happens.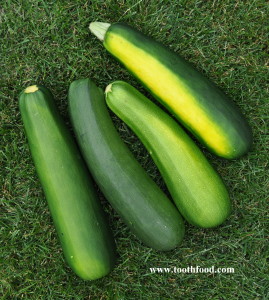 My newest obsession is a super fast weeknight meal made with thisPaderno World Cuisine A4982799 Tri-Blade Plastic Spiral Vegetable Slicer
(will take you to Amazon)  If you don't have one, pick one up, they're all the rage and for good reason. You, and even your 8 year old, can make fast and easy veggie "pasta"! Eat it raw or cooked for only 2 minutes, and there's your meal, minus the carb overload and gross feeling of having eaten too much pasta.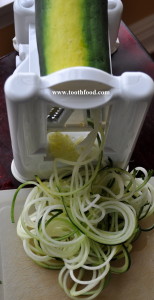 We used what we had on hand and was fresh in our garden right now. We are also still using up our canned tomatoes from last year, so those went into this dish too. Make sure to add zucchini and basil after everything else, as this dish really should be cooked for no more than 5-8 minutes total!
*Note: You will be left with some "broth" in the pan if you don't drink it all down while eating the noodles. This made for a great lunch the next day as a soup. Toss in additional greens, beans, and even tofu. Fresh and delicious!
Ingredients:
4 cups of kale (or other dark green)
1/4 cup of banana pepper (1 banana pepper)
1-16 oz jar of stewed/canned tomatoes
1-16 oz can cannellini beans, or 2 cups of freshly prepared beans
juice of 1 lemon (2 tbsp juice)
1 tbsp garlic
1 cup of scallions
1 cup basil
7 cups of spiralized zucchini (about 1 large zucchini) using Paderno World Cuisine A4982799 Tri-Blade Plastic Spiral Vegetable Slicer
1/2 tsp salt
pepper to taste
Garnish: additional basil, chives, and/or parsley, as well as some pistachios for crunch
Instructions:
Chop kale/greens and add pepper, tomatoes, beans, juice, scallions, and garlic to large sauce pan.  Saute until wilted, about 3 minutes
Add in zucchini, basil, salt, and pepper to taste
Serve topped with a handful of pistachios and fresh herbs
Nutritional Benefits:
Packed with fiber; almost 19 g/serving, improves digestive health, reduces blood pressure, lowers blood sugar spikes,
High in Potassium, 1567 mg, helps regulate heart rate, kidney and nervous system function
Awesome source of plant-based protein; 13.3 g of protein/serving
Low in calories and fat; heart healthy
No added sugars; diabetes friendly
High in antioxidants/anti-inflammatory; 119% Vitamin A, lowers blood pressure, improves bone, skin, eye, and dental health, 66% Vitamin C, improves immune function
High in iron, 38%, helps with oxygenation of blood
Good source of calcium, 19%, bone and teeth strength
Gluten free and vegan; fights inflammation
Summer Zucchini Noodle Bowl
Garden Fresh Zucchini Noodles
Author:
www.gardenfreshfoodie.com
Ingredients
4 cups of kale (or other dark green)
¼ cup of banana pepper (1 banana pepper)
1-16 oz jar of stewed/canned tomatoes
1-16 oz can cannellini beans, or 2 cups of freshly prepared beans
juice of 1 lemon (2 tbsp juice)
1 tbsp garlic
1 cup basil
7 cups of spiralized zucchini (about 1 large zucchini)
½ tsp salt
pepper to taste
Garnish: additional basil, chives, and/or parsley, as well as some pistachios for crunch
Instructions
Chop kale/greens and add pepper, tomatoes, beans, juice, and garlic to large sauce pan. Saute until wilted, about 3 minutes
Add in zucchini, basil, salt, and pepper to taste
Serve topped with a handful of pistachios and fresh herbs
Devour 🙂
Notes
This can serve 2-3 large servings. Nutrition calculated on 3 servings, without pistachios.1567 mg potassium, 119% Vitamin A, 66% Vitamin C, 38% iron, and 19% Calcium
Nutrition Information
Serving size:
⅓
Calories:
238
Fat:
2.3 g
Carbohydrates:
55.3 g
Fiber:
18.7 g
Protein:
13.3 g
Cholesterol:
0 mg