These are all tools I have and recommend. The link will take you to Amazon, where I have found the lowest prices.
Tools:
Good knives: 1 serated, 1 paring, and 1 larger basic chopping knife
Salad Spinner-really helps to dry those greens
Cutting Boards-have a few of different sizes
Stick Blender: we use a Cuisinart Stick 2-Speed Immersion Hand Blender Great for: pureeing soups and sauces (Link goes to Amazon)
Food Processor (a must for shredding veggies): We use a Cuisinart that is on its16th year but you can get this Cuisinart Prep 11 Plus 11-Cup Food Processor on amazon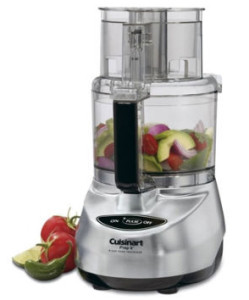 Vitamix: this is our favorite blender.  It's expensive, but can grind up whole foods so you can get the maximum amount of vitamins (peels included). Absolutely awesome for smoothies, vegan ice creams,soups, etc.  Comes with a cookbook as well.

 You can get a refurbished one through my link below for a fraction of the cost and they're guaranteed as well.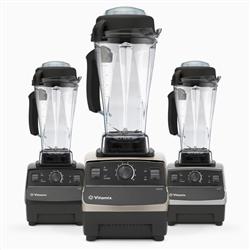 Click this link above and get free shipping through Garden Fresh Foodie, works on re-conditioned models as well (value of $25 US/$35 CAN)
Dehydrator, I use an Excalibur and love it (I have the one with the timer which I recommend). I also recommend getting the 9-tray vs smaller varieties. It gives you the most flexibility and you will fill it if you're dehydrating. Excalibur Dehydrator, With Timer (you might want to get the sheets to go with if you're going to make things like fruit leather or crackers
                but a Nesco 4-Tray Food Dehydrator would be a great starting dehydrator
(pictured below)-these links will take you to Amazon
Microplane: used for zesting and grating ginger. Very easy to use!